Binance has been one of the world's largest cryptocurrency exchanges since its launch in 2017. However, the exchange has experienced significant changes and troubles in recent times. One of the most notable changes is Binance's departure from the United States market due to regulatory issues.

Our review provides an in-depth analysis and evaluation of Binance's features, fees, security measures, user interface, and customer support. However, due to recent changes and challenges, some aspects of the review could be not up to date. As always, we encourage our readers to conduct their own research and carefully evaluate any risks before investing in cryptocurrencies or using any cryptocurrency exchange.
Binance was always one of the best crypto exchanges where the vast majority of traders transact their crypto portfolios. As one of the largest trading platforms in the world in terms of trading volume, Binance is right up there.
Binance Exchange Review: How Well Does it Work with Crypto Signals?
Many good things have happened for Binance Signals and Binance automatic trader bots. It is not just how to make a crypto portfolio anymore. They have leverage/futures just like Bitmex now! So instead of just focusing on crypto portfolio strategies, you can take powerful leveraged crypto signals with Binance Autobots to boot.
Do note we go over the pros/cons and like Binance but are 100% honest with what we don't like in this Binance Review. We don't pull any punches and apologize if Binance finds any of what we state to be unfair. It is not…
Binance.com – Original exchange, many altcoins, and margin trading
Binance.us – Is not active anymore
Binance.com as we have written in our "Top Cryptocurrency Exchange" post has it as too big to fail. Hence it is the top exchange by sheer volume alone, so keep this in mind.
Also, we wish to stress that Binance is an Asian exchange by pedigree, this puts a few risks in your corner.
Asian exchanges have a very bad history of being hacked, but in our Binance review here, thus far Binance has been able to prevent any real damage from hack attempts on them. Considering their size they have done a really great job! Let's take a look at Binance's transparency.
Binance Crypto Exchange – Transparency & Proof of Reserves
Being the largest crypto exchange in the world in terms of trading volume, a lot of responsibility falls on Binance's shoulders. Especially when it comes to maintaining transparency in its financial affairs and setting an example for smaller crypto exchanges to follow.
After the Terra UST debacle in May 2022, Binance started its monthly BUSD reserve holdings reports in August. This was one of the first examples in recent crypto history of a crypto company bringing more transparency to its reserves.
It's important to note that Binance was not having regular Proof of Reserves audits conducted previously. However, after the FTX collapse, CEO Changpeng Zhao has emphasized that Binance will help build back the lost trust with Proof of Reserves reports.
As a starting point, Binance has shared the addresses for its hold and cold wallets where it holds its reserves. It has also recently topped up its industry-leading SAFU fund. This is an emergency insurance fund established back in 2018 to protect Binance users in case of an extreme liquidity crunch. Binance's emergency insurance fund now stands at $1B.
In this review, we will go over many portions of what you as a trader can expect. Nevertheless the pro & cons of their many features/functions. To which we will guide you on some important gotchas that might hurt you if you don't know.
Key Features of Binance.com
There are several key reasons why you want to use Binance.com, the primary is you are NOT a U.S. citizen which has made up roughly half of all crypto traders let it be known.
Another key reason is simply cheap commissions. Binance charges .10 on average less in some instances depending on the coin you trade. You compare that to most other exchanges which range from above that at 0.15 to 0.20 the cost. Take for example Coinbase which is criminal in their .50 charges a whole 4x above Binance. So Binance leads in cheap trading fees.
Coins Coins and more coins. This is the other reason Binance is very popular, they have a very wide selection of coins available to trade. Now their listing costs have been prohibitive and outright criminal as how they shake down groups for their listing fees.
Still, the wide range of trading pairs you can trade on Binance.com is one of the biggest reasons why it's a top crypto exchange. Note that Binance.us does not have as many trading pairs as its global counterpart.
The Good – Low fees, many Altcoins & higher security.
In this Binance review let us first talk about the good of the platform. Binance is popular because of their FEES, selection of coins, easy onboarding/signup, and a somewhat easy-to-use interface but no frills and for sure not a standout.
.10 = Cheap commissions
Large selection of Altcoins
Easy Onboarding/Signup
Margin/Leveraged Trading
History of being a secure platform
Easy-to-use interface for trading
The above is why Binance is so popular, mainly because they combined everything super fast and undercut everybody else, made the profits on the backend with the listing, and focused on what worked vs their competition which in my opinion has been mostly asleep or is just plain silly. To Binance's credit, the crypto signals community has picked up on the leveraged crypto trading by Binance and is supporting Binance automatic trader signals in droves.
Now they have had the extreme advantage of not being regulated in the past that allowed them to have users signup and trade with ease and no penalty of taxes or anything for most countries. In our opinion that is going to end and equals another problem for Binance in the future.
The Bad – Listing fees, delistings & second rate interface.
Overcharged many groups on listing fees in the past = Shook down
Delists coins on a whim when no longer profitable for them
Many issues with scam coins being offered in the past on their exchange
A second-rate trading interface that has not really improved over time
If the U.S. was to ever go after Binance for how they shook down companies using their popularity to make deals well I would not be surprised as what they did in the past was a black eye to the crypto community. Still, they have very cheap fees and a large selection of coins.
This is ironic as to how much they have charged past coins and yet Binance has been very quick as soon as it does not benefit them to delist tokens at will. So basically they have no rules to protect traders or coins and just use them to make a buck, once that flow of money seems to dry up they tell them to hit the road.
Junk coins & need for education
This equals scam coins being offered/pump and dumps and unsavory groups with no ethics. Later Binance can just punt and say "Opps bad people ok we delist, not our fault!" Again another area, if the U.S. government was to investigate, would cause them issues.
Last is their platform though not as high a quality as say Bitmex has proven somewhat more secure than their Asian hacked counterparts, which adds to their reputation. The platform is easy to use but IMO not super high quality or very intuitive in natural functionality for trading.
They have made strides to educate their users but as we will note below not that much, as many don't even know how to use the hedging mode on the futures side of their platform which would reduce costs and issues for most traders. There are likely other features traders are unaware of especially on the futures/margin side of their platform.
Margin Trading on Binance
This was introduced in the past year or so and is both good and bad. The costs going through their charges are not very transparent and fluctuate from one coin to another, also volumes have been spotty and unless you are trading top 10 coins I would likely avoid this chamber of secrets in your trading.
They obviously are tweaking the margin/leveraged trading for their own profits to the detriment of their traders. I don't like what I see here, they should work to improve this to a more fair structure.
Now you do get to trade margin on many altcoins and for those degenerate gamblers maybe you think this is great! Is it? If Binance was to do a report on the win/losses of the average trader's profit/loss, the numbers would likely be horrible.
So please look over in-depth the 100x margin trading they offer and examine it in great detail first, so you are not disillusioned over time.
Binance Review: FAQ "Margin Trading" HEDGE MODE
This is a key feature of Binance that every trader should be aware of. In our Binance Review, we want you to understand this as it will clear up many headaches in the future for most.
Unlike Bitmex, the currency is not fixed to Bitcoin for leveraged trading on Binance. This is where trouble can start for many traders.
Hedge mode allows you to overcome this by being able to hold both long/short the same coin/position. So if you like to hedge your bitcoin on Binance in your margin account there, well you can create a 1 to 1 hedge.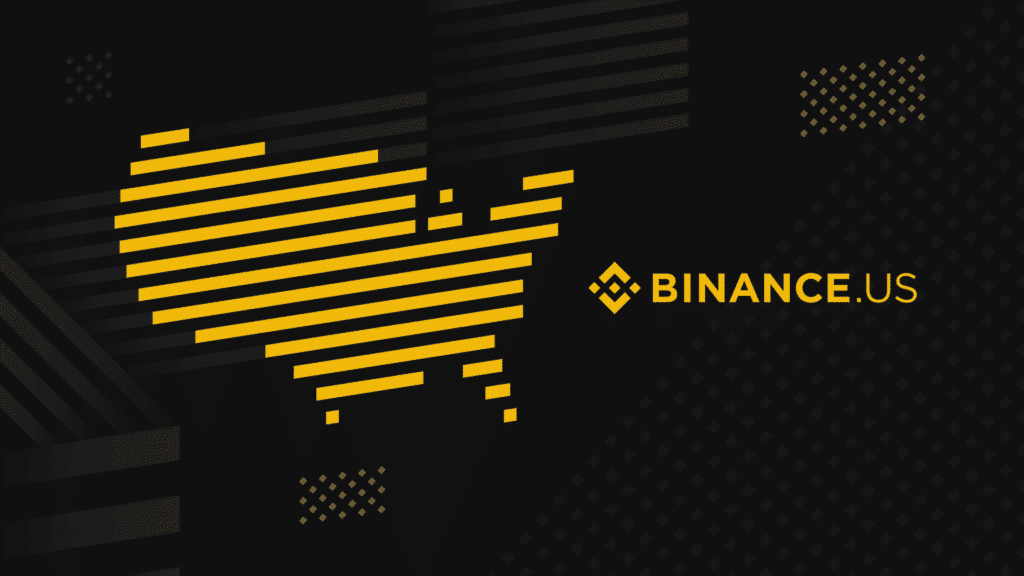 Binance.us the good bad and ugly
Binance.US, the American branch of the global cryptocurrency exchange Binance, decided to leave the U.S. market in 2023 due to increasing regulatory pressures. The Securities & Exchange Commission (SEC) had accused the company and its CEO, Changpeng Zhao, of mishandling customer funds, misleading investors and regulators, and breaking securities rules. In response to this pressure, Binance.US's banking partners decided to cut off their relationship with the exchange, which resulted in the suspension of U.S. dollar deposits and withdrawals. This led Binance.US to halt its operations in the country and transition to a "crypto-only" platform.