Table of Contents (click to expand)
When trading on BitMEX one can lose the feeling for the USD Bitmex values fast. Therefore it might be smart to change the currency from XBT to USD and make BitMEX display these fiat values.
Meanwhile using Bitmex leverage is hard enough. Thus we should find things to make it more simple and give us greater insight into the platform.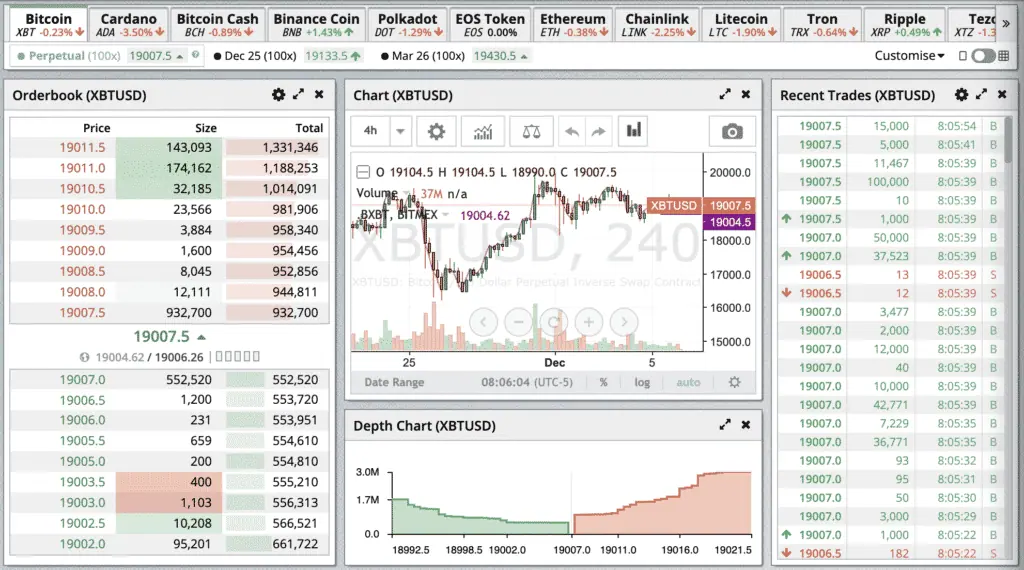 You can't just see USD Bitmex pricing. As BitMEX does not offer this with their site (for good reasons), consequently we have to install external scripts to give it an extra calculative power boost. Please know these can come with risks and you should ask a coder to validate the code. So that it doesn't contains malicious/fraudulent functions. We have done that and found nothing malicious. This is simply a best practice.
As well read message boards too for indicators if anything is off with any code/script you might download from the internet.
Bitmex USD script:
Installation:
Install Tampermonkey (Chrome) or Greasemonkey (Firefox)
Open BitMEX and click the Tampermonkey Icon right hand from the address bar.
Choose "Create New Script" from the menu, paste the script, and save it.
Now reload BitMEX in a new tab and give it around 30 secs to run the script in the background.
Enjoy more sanity in your gamble. Cautious as it can be depressing 🙂
"USD BITMEX why would you need this? So you can see real pricing from A to Zed."
Bitmex trading a word…
Firstly, weather using for USD Bitmex pricing or the like. Bitmex is the most easy to use and secure platform we have found in crypto derivatives trading.
Secondly, it is easy to use because of how intuitive the dashboard for trading is. Most trades can be done in a few clicks, with ease!
Thirdly, the programming by the creators is second to none! Foremost this platform is super secure!
It is our number one exchange to trade on simply put.
In conclusion we hope you checkout Bitmex to take advantage of their platform!