Overview
People worldwide are increasingly adopting cryptocurrency. Their motivation? Better access to financial services. They seek more control over their money. Plus, they're exploring new investment avenues. It's a more straightforward, affordable alternative to traditional banking, knocking down barriers like hefty fees and tedious paperwork.
In its fourth annual report, Chainalysis actively reveals the patterns of global grassroots adoption of cryptocurrencies. The report shifts focus from countries with high transaction volumes, often richer and bigger nations. It highlights areas where ordinary people use crypto extensively. This approach provides a clearer view of the worldwide crypto scene. It shows how digital currencies integrate into daily financial practices globally
Interestingly, the region of "Central & Southern Asia and Oceania" stands out in the report, boasting six countries in the top 10 list.
Crypto Exchange platforms are key to this change. They simplify buying and selling cryptocurrencies. These platforms cater to various needs. Gradually, they're becoming part of daily life.
Table of Contents (click to expand)
The 2023 Global Crypto Adoption Index further emphasizes this trend: in countries with unstable currencies, economic conditions, or restricted regulations, there's a marked increase in grassroots crypto adoption. People turn to these digital assets as a safeguard against inflation and to mitigate the uncertainties prevalent in their markets. Check the top 10 countries out:
1. India
Various cryptocurrency activities are rapidly ascending in India, placing the country in the top ten for many categories. However, local crypto exchanges are grappling with challenges, primarily due to a 1% tax on transactions, a rule that international exchanges often don't follow. This discrepancy makes foreign platforms more appealing to Indian users. Despite these obstacles, the robust demand for cryptocurrency in India underscores its firm foothold in the country, promising continued growth as long as public interest persists.
2. Nigeria
Nigeria is experiencing economic issues and job losses. This has led to an increase in cryptocurrency use. The country is now a major player in Africa's crypto scene. Nigeria's attempt to switch its currency to combat inflation caused more financial uncertainty. This shift has driven people towards digital currencies, such as Bitcoin.
As Nigeria's money lost value, interest in cryptocurrencies grew. Also, when the global crypto market had ups and downs, Nigerians joined in, hoping to profit from price changes. People are not just interested in Bitcoin. They're exploring other digital currencies too. This interest spikes, particularly during market crashes. It reveals a growing curiosity. And it shows an increasing reliance on crypto in difficult times.
3. Vietnam
The cryptocurrency market in Vietnam is showing promising potential. In 2023, the revenue from this market is projected to hit $109.4 million. Moreover, the user base is anticipated to expand significantly, reaching 12.37 million by 2027. Vietnam has also made it to the list of the top five countries with the highest trading volume on Binance, one of the leading global cryptocurrency exchanges.
The country's Prime Minister made a call. He urged the State Bank of Vietnam (SBV) to start a project. It's a cryptocurrency pilot project. The timeline is from 2021 to 2023. This move underscores the government's interest in digital currencies.
Furthermore, there are plans to set up a comprehensive digital financial platform by 2030, which is expected to bolster economic growth, macroeconomic stability, and financial security. This ambitious vision requires Vietnam to establish a favorable regulatory framework for cryptocurrencies, thereby transforming itself into a crypto hub.
4. United States
North America holds a big share in the global cryptocurrency market even with some hurdles over the last year. From July 2022 to June 2023, it had about $1.2 trillion in cryptocurrency transactions, making up nearly a quarter of all such transactions worldwide. However, some bad events like a major crypto platform failing and issues with banks led to fewer crypto activities, especially among big investors. One notable change was the decreased use of stablecoins, a type of cryptocurrency tied to real-world money like the US dollar, from February to June 2023.
On the other hand, the US is facing challenges in keeping a close watch on the stablecoin market as more activities are moving to services outside US control. Even though stablecoins are highly used, less oversight could be risky. US lawmakers are looking into new rules to make the crypto market safer and support its growth. There's also been a drop in the use of decentralized finance (DeFi) services, which let people trade and manage assets. New laws and a proactive approach from regulators are seen as key to bringing back growth and ensuring safety in the crypto market in North America.
5. Ukraine
Despite the ongoing war between Russia and Ukraine, some positive changes have emerged. In Ukraine, people have become more interested in crypto, especially as many moved to other parts of Europe, where crypto rules are better. Also, a Ukrainian crypto company called Kuna moved to Lithuania and expanded its business there.
People in Eastern Europe use crypto despite having less money. They use it for saving, donating, and remittances. Ukraine's growing connection with Europe is significant. This connection may increase crypto usage there. Especially likely if better regulations protect users.
6. Philippines
The game Axie Infinity became popular in the Philippines. It introduced many people to cryptocurrencies. This happened during the tough economic times of the COVID-19 pandemic. This craze introduced many to digital wallets, setting the stage for more people to use cryptocurrencies. Now, as the hype around Axie Infinity cools down, there's a push for more organized ways to grow crypto use in the Philippines.
Consequently, the government and major companies are taking action, establishing special zones for crypto companies and launching new crypto projects. This combination of government backing, corporate initiatives, and a young, tech-savvy population positions the Philippines to potentially become a significant player in the Asian crypto and blockchain sector.
7. Indonesia
Indonesia climbed to the 7th spot in the 2023 global crypto adoption index, reflecting the nation's growing crypto interest, particularly among lower-middle-income groups. The regulatory environment is becoming more crypto-friendly, with a notable switch in regulatory oversight. Despite a past ban on crypto payments, digital asset trading remained legal.
Indonesia is making progressive moves in digital finance. Plans are underway for a national crypto exchange. There's also a launch planned for a Central Bank Digital Currency (CBDC) by 2023. These steps underscore Indonesia's commitment to integrating digital assets into its financial system.
8. Pakistan
In Pakistan, rising prices and money-losing value have led people to buy cryptocurrencies, especially stablecoins, to keep their savings safe. Although trading cryptocurrencies is not allowed, many are using them as the usual ways to save money are not working well.
There's a hope that if the government sets clear rules, more people can easily and cheaply buy cryptocurrencies to protect their money and perhaps help the economy. The real picture of how many people are using cryptocurrencies is unclear as many transactions are done privately, but it's believed that these digital currencies are helping people and businesses manage in tough economic times.
9. Brazil
Brazil has a strong history with digital currencies, aligning more with richer areas like North America and Western Europe than nearby countries. Lately, there's been a drop in big money transfers in crypto, but small and medium transactions remain steady. This hints at a possible comeback of larger transactions, keeping the market hopeful.
Unlike its neighbor Argentina, which leans towards stablecoins to escape money value loss, Brazil's stable money situation sees more demand for Bitcoin and other digital currencies for long-term saving and growth. Despite recent slowdowns, Brazil's crypto market holds a distinct, positive stance in Latin America, showing potential for future growth.
10. Thailand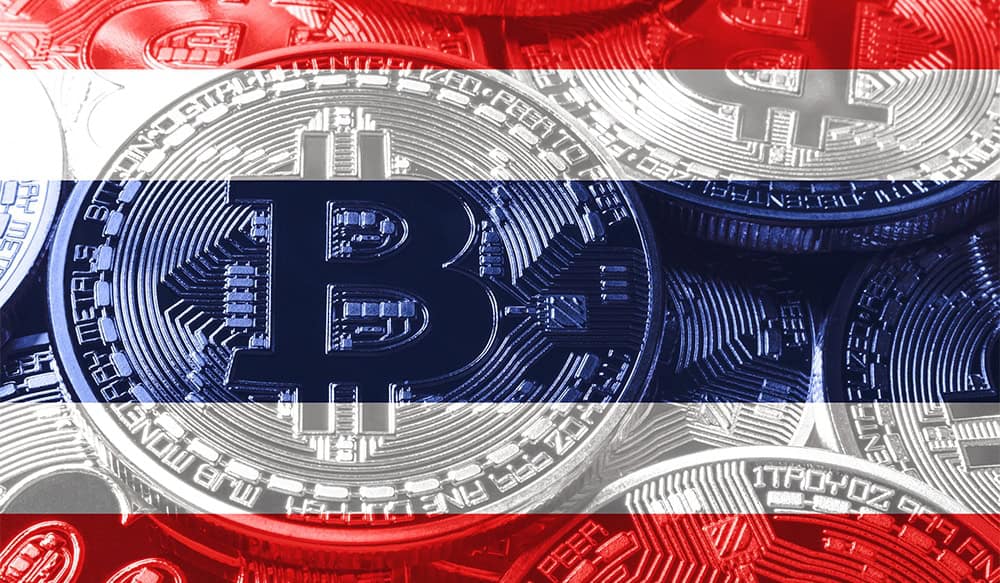 Thailand ascended to the 10th spot on the Global Crypto Adoption Index, aligning itself alongside its Southeast Asian neighbors—Vietnam, the Philippines, and Indonesia—in the global ranking of crypto-embracing nations.
This ascension of Thailand, despite a minor slip from a higher spot, is reflective of a broader trend where lower middle-income nations are spearheading the global crypto adoption wave. The data also hinted at a substantial 8.9% of crypto commercial usage in Thailand, indicating a thriving crypto ecosystem within the nation.
Amidst this evolving landscape, Thailand's crypto community is continually engaging in discussions and events, fostering a conducive environment for crypto enthusiasts and investors alike.
FAQ
What is the crypto adoption index?
The Global Crypto Adoption Index is a Chainalisys report that ranks countries based on their engagement with grassroots cryptocurrency adoption, considering transaction numbers, trade volumes, and public interest. It offers a snapshot of how nations are integrating digital currencies into their daily financial activities.
Which country is top in crypto adoption?
India leads the pack in grassroots crypto adoption in 2023, marking its dominance in the global crypto landscape. Following closely behind are Nigeria, Vietnam, the United States, and Ukraine, each showcasing unique trends and factors driving their robust engagement with digital currencies.
FINAL THOUGHTS
The 2023 Global Crypto Adoption Index shows that more people across different countries are using cryptocurrencies for better financial control and new investment opportunities. This trend is notable in Central & Southern Asia and Oceania, where six countries are leading in everyday crypto usage. India and Nigeria are big players in this field, with India's growth driven by common people and Nigeria's by economic challenges. Similarly, Vietnam and the US show promising growth in crypto usage, although the US faces some regulatory hurdles.
On the other hand, countries like Ukraine, the Philippines, Indonesia, Pakistan, Brazil, and Thailand show how crypto is becoming popular in different economic situations. For instance, in Pakistan, people use crypto to protect their savings during tough times, while in the Philippines and Thailand, there are efforts to grow the crypto scene with the help of government and businesses. These examples from around the world show that cryptocurrencies are slowly becoming a part of people's daily financial lives, providing new solutions to old problems.